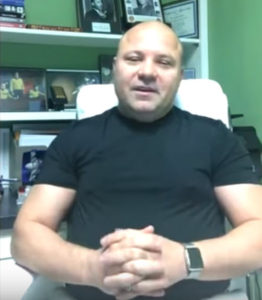 Today's guest is Dr. Joseph Parker. Dr. Parker has a doctorate of medicine from the Mayo Clinic and a Master's of Science in Space Studies.  He served in the Marines and became an officer in the US Air Force with the Strategic Air Command, later US Space Command, and had command and control of Minuteman II ICBMs as a Missile Launch Officer. Then he became a doctor and has been in practice for about 15 years in Emergency Medicine.
He has published and presented research in human radiation exposure tolerance regarding colonization of the Moon and Mars, as well as methods of advanced propulsion.
On today's show we discuss:
-Radiation exposure considerations for astronauts in space, on the moon, and living on Mars.
-Various types of propulsion methods that could decrease the time it takes to get to Mars and reduce radiation exposure.
-Plus, why if you're older… you have a theoretically higher maximum yearly radiation exposure limit.
Post any questions or comments below, and enjoy the show!
Today's host is Bill Hargenrader, bestselling author of the Mars Journey series, and Founder of I Love Mars Media.
Link to listen to our interview in iTunes: RPR 11 – Dr. Joseph Parker
Or Listen Here:

The show and its contents are presented by The Mars Society and co-produced with I Love Mars Media. Find out more at: www.marssociety.org and www.ILoveMars.info
Find more from Dr. Parker at advancedresearchconcepts.us
Join the conversation on reddit: Mars subreddit / SpaceXLounge subreddit / ColonizeMars subreddit