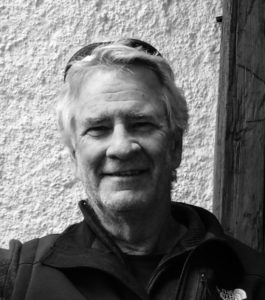 In today's episode we speak with Dr. Michael Chalmer Dunn. Here's a quick, but impressive bio from his company's website, 4th Planet Logistics.
"Michael Chalmer Dunn is a noted American Explorer, Adventurer, Businessman and World Traveler who has worked in, or explored extensively within almost every country in the world. He was educated at Cambridge University, U.K. where he received a M.Phil in Polar Studies with special emphasis on problem-solving, decision-making and plan implementation processes as they relate to expedition and exploration management. He is perhaps best known for leading or participating in early expeditions to reach each of the seven continental summits, as well as the north and South Poles; inclusive of co-leading the first Skydive Expedition to the geographic North Pole and as Expedition Leader on the Neil Armstrong-Sir Edmund Hillary North Pole expedition in 1985. Michael currently works as CEO of 4th Planet Logistics, a Chicago based company that focuses on the development of subterranean caverns and cave systems for eventual Lunar-Mars Habitat application."
In this interview, we discuss Dr. Dunn's work in subterranean habitats on the Moon and Mars, his incredible expeditions around the world , leading the expedition to take Neil Armstrong to the North Pole, working in underground systems to develop the techologies live on other worlds, what those other technologies are (3D printing,etc.), and much more!
Find out more about Dr. Dunn and how you can be a part of their ongoing efforts at 4thPlanetLogistics.com
Link to listen to our interview in iTunes: RPR 24: Dr. Michael David Chalmers
Or Listen here:
Today's host is Ron Sparkman, Founder of Stardom. (FB: Stardom ,  IG: Stardom)
The show and its contents are presented by The Mars Society and co-produced with I Love Mars Media.
Find out more at: Marssociety.org and www.ILoveMars.info