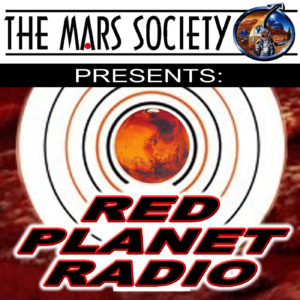 Red Planet Radio is Live!
First up in the series are:
RPR 01 – Dr. Robert Zubrin, Founder and President of the Mars Society
RPR 02 – SpaceX Mission Integrator: Andrew Rader
RPR 03 – Physics of SpaceX blogger: Tom Myers
RPR 04 – Lucinda Offer, Executive Director of the Mars Society
There are two ways you can listen to the podcast interview series.
#1: iTunes: Go to the Red Planet Radio page:
https://itunes.apple.com/us/podcast/red-planet-radio/id1153447975
Then download, subscribe, listen, rate and review.
This will let you listen from your computer and phone on the go.
Or
#2: Go to the blog post at radio.marsociety.org and listen to the podcast there.
Please help us make Red Planet Radio the #1 Mars focused podcast in the world by downloading, listening to and commenting on the broadcast
Hope you enjoy!
Sharing co-hosting responsibilities for Red Planet Radio on behalf of the Mars Society will be Bill Hargenrader, Founder of Facebook's popular I Love Mars page, and John King, Mars exploration advocate and entrepreneur.
Suggest a podcast interview by sending Bill Hargenrader and email at bhargenrader@marssociety.org